Maximizing the quality and efficiency of your end-user IT service
Vector's Service Manager Pro combines help desk, remote control, system configuration and software inventory in one integrated Web-based console, to maximize effectiveness in user support, issue and problem resolution. See below for more detail on these functions. Service Manager Pro can optionally be bundled and integrated with Change Management.
Solution Deliverables
Reduction in issue resolution times.
Increased IT end-user productivity.
Maximized support and help desk efficiency.
Reduction in help desk and support staff turnover.
Help desk performance monitored against agreed service levels.
Help desk activity information for user charge-back.
Long term support performance measurement for pursuit of continuous improvement.
Progress in adoption of ITIL best practices.
Solution Highlights
The heart of 'SM Pro' is the Web-based Vector HelpDesk. Its powerful and highly configurable issue escalation, workflow management and email integration features facilitate organizing and tracking the toughest desktop support challenges through to resolution. For further information, see the Vector HelpDesk standalone solution information.
Particularly important in today's drive for excellence is the detailed tracking of issue resolution, interweaving email exchanges with the record of support activity, which provides an unequivocal record of the efforts made to solve any given problem.
Anchored by Vector HelpDesk, SM Pro also includes PC-Duo Remote Control, with PC-Duo providing a consistent remote view and control capability for both conventional PC users and also for those users logged on to terminal server sessions on Citrix or Microsoft Terminal Services. Detailed desktop configuration information is provided by the hardware and software discovery and inventory functionality of the Asset Discovery and Mapping solution. PC inventory data is provided direct to the support analyst in the HelpDesk interface, including details of installed software, system hardware and configuration, and location on the network right down to which port number on which hub/switch/etc (for managed network devices).
SM Pro benefits not only from the comprehensive asset detail and change history reports that come with the functionality in Asset Discovery and Mapping, but also a set of Web-based reports that allow the organization to interrogate its service management history and review performance trends. This ability to understand how performance is changing over time is a key component of the ITIL approach to incident management.
Vector HelpDesk is highly scalable, and works as efficiently supporting hundreds of support staff as five. Its Web architecture supports distributed support teams and remote administration.
Solution Components in Vector Service Manager Pro
Follow these links to discover more about the power of Vector's IT Service Management solutions.
Complementary Solutions
Key components of SM Pro are also available as point solutions. Vector HelpDesk combines the Vector Issue Tracker engine with the IT Support HelpDesk Template for a complete IT Issue Tracking solution. HelpDesk can integrate tightly with any SQL-based asset information database with accessible data tables. PC-Duo® Remote Control is a long-established, highly scalable, easy-to-use remote control solution already in widespread use across all sectors of the IT community.
Further Information and Resources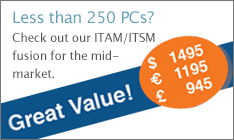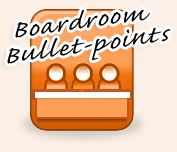 These discussion points may help position
Service Manager Pro
to your boardroom colleagues.
A comprehensive service management solution is essential if an organization is to maximize the efficiency of its service organization and raise the satisfaction of end-users through superior quality support.
With end-user support increasingly governed by service level agreements and other performance measures, the effectiveness of your service management and help desk operations are also highly visible, and subject to quantitative scrutiny just as much as any other function within the organization.
Support staff on the help desk are recognized as among the most highly stressed people in the industry. Providing them with the highest quality tools demonstrates the organization's recognition of the importance of their contribution. Staff turnover reduces, effort improves and training costs shrink.
Organizations are also seeking efficiencies through sharing a foundation of configuration and change management information between asset management and service management activities.
Vector's Service and Asset Management solutions work together in this manner. For example the rich and accurate Software Inventory supports the License Compliance aspects of Asset Management, and at the same time provides the help desk analyst with valuable insight into the configuration of any particular user's PC.