Configuration Manager Pro
For Maintaining Stable, Secure PC Configurations
Vector's PC Configuration Manager Pro monitors PC configurations for variances from pre-defined compliance templates, offering self-heal correction. It monitors all aspects of configuration including registry keys, DLL versions, and system hardware. CM Pro also includes the complete Software Distribution module (see below).
Solution Deliverables
This solution combines the accuracy and depth of Vector's Hardware and Software Inventory components with profiling and monitoring of lower level configuration components such as DLLs and Registry values. It delivers -
Detailed profiling method to create standard definitions of critical aspects of PC configuration such as security.
Improved stability of user PCs and hence improved user productivity.
Early detection and repair of configuration problems, and reduction in support load.
Strengthened regulatory compliance through improved security and audit trail of configuration management.
Root cause analysis to locate underlying problems and unexpected configuration changes.
Solution Highlights
Automated, scheduled, PC discovery and configuration interrogation with Vector's standard Hardware and Software Inventory components.
Analysis of critical areas of PC configuration and definition of profiles detailing elements such as registry key values and DLL versions.
Profiles are typically created at two levels –

The family of baseline, generic PC configurations used in the organization – 'Master PC' templates.
Specific applications which are layered onto the baseline configurations.

Automated, scheduled scans of profiled segments of individual PC configurations and comparison against the profiles to confirm compliance or reveal anomalies.
Automated or prompted rectification of anomalies from locally or centrally stored snapshots of profiled elements of the PC's configuration.
Comparison between one PC's latest snapshot and another PCs, or with a historic snapshot, is a powerful and popular method for discovering an unexpected change or finding the cause of malfunction on a particular PC.
Optional notification by email to Vector Issue Tracker or Vector HelpDesk.
Solution Components in Vector Configuration Manager Pro
Follow these links to discover more about the power of Vector's Configuration Manager Pro solution.
Complementary Solutions
The most commonly requested complementary solution is Vector HelpDesk or Issue Tracker, either of which can be used to receive notifications from Configuration Manager Pro and provide the escalation framework to manage the processes of issue resolution and problem resolution. PC-Duo Remote Control is also often licensed to provide direct manipulation of remote PCs. Software Distribution provides a flexible, easily controlled facility for distributing complete OS patches, driver and application updates. Distributions can be targeted from the entire enterprise down to individual PCs and includes feedback of stage by stage progress and an audit trail for compliance critical distributions.
Further Information and Resources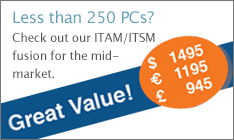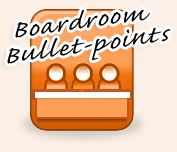 These discussion points may help position
Configuration Manager Pro
to your boardroom colleagues.
Since Windows became the prevalent commercial PC operating system there has been a continuous stream of attempts to counter the complexity and the instability of the typical PC.
Fully automated self-diagnostics and self-healing has great rewards in cost savings and increased efficiency. Equally, there can be scenarios in which the administrator prefers to exercise discretion in implementing a repair.
So organizations determined to use their Windows investment to its fullest extent, and to maximize both user and administrator productivity, need a solution that fits both approaches.
The optimum approach to improving desktop stability is to introduce automation that can monitor PC configurations to new levels of detail and sophistication, raise alerts on any anomalies and execute repairs either automatically or at the discretion of the system manager.