IT Issue Tracking matched to your business processes
Vector's HelpDesk is a scalable, Web-based issue tracking system for IT end-user support, issue escalation and problem resolution. It features powerful email integration, SLA support, knowledgebase, team-working, self-help and issue resolution audit-trail.
Solution Deliverables
HelpDesk is a complete framework for delivering support to IT end users.
HelpDesk provides capabilities that enable support teams to respond to the introduction of Service Level Agreements.
HelpDesk increases IT end-user productivity through reduced incident resolution times.
Similarly, applying HelpDesk to general IT incident management should increase availability of IT infrastructure and business critical systems.
Support efficiency is increased through increased automation.
Information on support activity can be provided for user department charge-back, and support performance is monitored against agreed service levels.
Longer term performance trends can be monitored in pursuit of continuous service improvement – a key ITIL goal.
Solution Highlights
HelpDesk is Web-based and accessible to anyone with a supported browser and logon access.
HelpDesk is ITIL oriented, providing features that serve all the key support service related best practice objectives. In particular, a comprehensive set of current status and trend history reports supports the monitoring and continuous improvement of support service performance.
HelpDesk is based on Vector's powerful Issue Tracker engine, with flexibility proved in a wide range of general business issue management and business process management installations.
HelpDesk has a full feature set, including

Customizable UI
Multiple SLA support
Self-service mode
Issue audit trail
Team working
Role-based access to data
Time and event-based escalation
Reporting and trending
Solution Components in Vector HelpDesk
Complementary Solutions
Vector HelpDesk combines the Vector Issue Tracker engine with the IT Support HelpDesk Template for a complete IT issue tracking solution. HelpDesk can integrate tightly with any SQL-based asset information database with accessible data tables, such as the Vector Asset Management Database. PC-Duo® Remote Control is a long-established, highly scalable, easy-to-use remote control solution already in widespread use across all sectors of the IT community. PC-Duo can be used from inside the Web-based HelpDesk console.
Further Information and Resources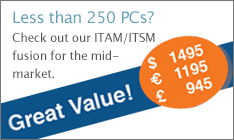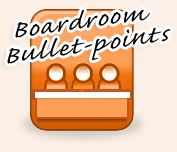 These discussion points may help position
Vector HelpDesk
to your boardroom colleagues.
The ability to manage the process of issue capture and resolution underpins everything that organizations can achieve in IT Service Management, such as improved service levels, cost reduction and problem reduction.
To be able to operate successfully in an environment governed by service level agreements, an IT issue tracking and end user help desk must have powerful and configurable escalation mechanisms.
Providing your valuable support staff with the highest quality tools you can afford visibly acknowledges the importance of their contribution and reduces turnover and training costs.
These statements are equally valid irrespective of the extent to which an organization is adopting ITIL practices.
Increasingly, organizations are looking to standardize on a single issue tracking technology. This engine must be capable of meeting many different needs through applying templates of workflow, team structure, escalation rules, and data fields relevant to the nature of the issues being processed. Vector HelpDesk is an example, with the Vector Issue Tracker engine configured with the IT User Support template.