Keep PCs Running with Vector Software Distribution: Reliable, Secure, Safe, Silent
Vector's Software Distribution enables desktop managers to distribute all types of PC software from driver updates, security patches, Java updates, etc, to complete application suites. Distributions can be targeted to groups of PCs created dynamically through applying sophisticated filters based on configuration and installed software. This capability is an essential element of effective PC desktop management.
Solution Deliverables
Organizations use this solution to -
Maintain standard desktop software configurations, deploying OS updates, A/V and other security component updates, driver updates, etc.
Provide permanently installed applications and application updates to accurately targeted groups of PCs.
Provide traceability of any software deployments.
Uninstall software - typically unused application copies.
Solution Highlights
Central control.
Precision targeting to groups of PCs.
Manages privileged install environment on PC with zero user interaction.
Installs applications, updates, drivers, OS patches and Service Packs.
No proprietary scripting to learn and support. Installs standard MSIs and other installer scripts, batch files – any valid code can be executed.
Can execute uninstalls to remove unused applications.
Unique step-by-step feedback function provides an audit trail of the progress of the distribution on each target PC.
Meets key functionality targets for organizations pursuing ITIL, or ISO 19770-1 best practices.
Solution Components in Vector Software Distribution
Follow these links for more detailed technical information.
Software Distribution includes the PC Discovery component to create and maintain the list of available PCs with basic information such as OS and IP address.
Software Distribution is described here at component level.
Complementary Solutions
Software Distribution is often combined with the Asset Discovery and Mapping solution, which provides comprehensive asset information often used to support precision targeting of software roll-outs. Classic Distribution is also often partnered with the Configuration Manager Pro solution to form a very powerful combination of functionality for managing and maintaining core PC platforms. The combination of Diagnostic's ability to manage and repair registry entries, individual DLLs, etc, plus Classic Distribution's ability to deliver complete driver and OS updates, is everything the PC system manager needs.
Further Information and Resources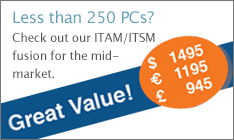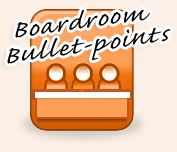 These discussion points may help position
Software Distribution
to your boardroom colleagues.
Of the several functions that make up an integrated desktop management package, Software Distribution can provide one of the highest returns on investment by automating what would otherwise be a very expensive, time-consuming activity.
The performance of software distribution contributes significantly to the overall service provided by IT.
However, the returns are jeopardised if the implementation fails to meet key criteria. 'Must haves' for a Software Distribution capability include...
Reliability. Whether distributing a simple standalone application or a complex operating system service pack or security patch, the goal has to be 100% success first time.
Traceability. Proof of software delivery contributes to monitoring IT's performance against Service Level Agreements.
Ease of use. It should be possible to distribute any new software quickly – whether a simple standalone application or a full Windows Service Pack - and without a long learning curve.
Accurate targeting. It should be straightforward to target a distribution at any set of users, based on any relevant selection criteria.
Vector's Software Distribution component has been fulfilling these needs since Windows became the default PC operating system. Vector's customers have come to expect large-scale, problem-free, software roll-outs.