State of the Art Application Streaming
Vector's Application Streaming solution enables organizations to provide applications streamed on-demand to network and internet-connected PCs. Centralized license management, concurrent use control, patch and update implementation all contribute to reduced costs of application software provision.
Solution Deliverables
Vector is an integration partner for the Application Jukebox on-demand application streaming technology from Endeavors Technologies Inc. - unique, patented technology that leads the field in application virtualization and streaming.
Application streaming aims to deliver new levels of enterprise IT effectiveness through -
Rapid response to new business demands
Improved end-user productivity
Better managed application performance
Streamlined and simplified software licensing
Guaranteed compliance
Application Jukebox Enterprise Edition is designed to -
Improve application availability and performance monitoring, and more effectively manage software license costs.
Extend secure access to applications while guaranteeing business continuity, monitor and improve the performance of applications, and enhance the end-to-end user/application experience.
Simplify the burden of application management, support large PC environments across diverse organizations, and improve application delivery, security and performance.
Strengthen security against piracy and spoofing. Applications, information and servers are managed centrally in the data centre to enable improved business response without compromising security.
Reduce response times to new business initiatives and application demands, to support employee mobility, ensure new offices are quickly up and running, guarantee rapid system recovery, and reduce corporate overhead.
Solution Essentials
An application virtualization & streaming solution which provides -

Advanced application delivery methodology to reduce IT costs.
On-demand application availability to improve end-user productivity.
Enterprise software license management for complete control.

Actively manage users' requests for resources by delivering applications to the desktop on-demand.
Through one browser-based GUI, build policies to permit or restrict user access to the streamed applications.
Mobile, remote and office users can use any device over any network environment to obtain instant access to the software resources they need.
All client machines can access the most current versions of applications, guaranteeing document and file compatibility across the enterprise.
Sophisticated license management and reporting supports multiple software licensing models, including unlimited, named, concurrent and timed access.
Solution Components in Vector Application Streaming
Application Jukebox is supplied as a standalone solution and does not require any other software. Further information on Application Streaming.
Complementary Solutions
Application Jukebox is often deployed together with Vector's Software Distribution, and this price-discounted bundle is available as Software Provisioning Pro.
Organizations typically wish to base their adoption of application streaming on a foundation of knowledge of the way in which their application software is used. This information can be determined and monitored continuously from the software usage monitoring provided in the solution, and also the Asset Manager Pro solution. Both these solutions enable organizations to follow a process of Software Asset Optimization, and that process will reveal applications which could be prioritized for conversion to provision through streaming.
Further Information and Resources
Request an evaluation of Application Streaming
For a no-obligation review of your business needs and Vector's solutions family, call now on +1 770-622-2850.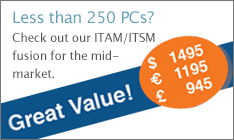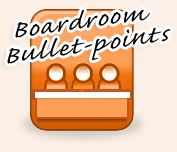 These discussion points may help position
Application Streaming
to your boardroom colleagues.
Most organizations have grown up with using permanently installed PC applications, delivered to desktop PCs by one or more software distribution mechanisms. System managers typically prefer to use non-elective conventional software deployment to maintain standard desktop platforms to host these applications.
Alternative architectures which require application processing power to be relocated into a server farm are still capital intensive, and unless desktop PCs are discarded and replaced by very thin client devices, the power consumption of the desktops is still there, as is the need to manage and maintain the desktop OS and its security.
Other approaches to application virtualization are now under serious consideration in many organizations to see whether they can deliver a holy grail of maximum availability at minimum cost and infrastructure overheads.
Application streaming does not attempt to do away with local desktop processing power. Nor in the case of Application Jukebox does it duplicate it in a server farm. Rather, it introduces a radically different way of delivering the required application software to the desktop, eliminating many of the administration overheads and license wastage associated with traditionally installed applications.