ISSUE TRACKING AND RULES-BASED BUSINESS PROCESS MANAGEMENT
Vector's Issue Tracker is the powerful, configurable, Web-based framework for managing any class of business issue through to resolution. Issue Tracker is typically used for ensuring compliance with organization procedures, for tracking quality issues, and for handling customer and external agency interactions. Rules-based automation and advanced email server integration – typically with Exchange - process the emails with which issues are tracked. Issue Tracker records a detailed history of all the steps of each issue's life, suitable for trend analysis and audit.
Solution Deliverables
Vector Issue Tracker provides organizations with a single software platform for managing all their internal and external business issues.
Vector Issue Tracker's multiple Project architecture enables each class of business issue to be securely handled with an individually customized template.
Examples include

Recording the resolution of internal compliance challenges.
Managing the restoration of private property following accidental damage through business activity.
Managing the piloting and introduction of change to business processes.
Dynamic asset and inventory tracking, management of returned goods rectification.

Innovation in cross-department business process automation, providing increases in efficiency and responsiveness and cost reduction, is delivered by real-time integration with core business systems such as Microsoft Dynamics / Great Plains, and any SIP-based VOIP systems, with Cisco a typical example.
Solution Highlights
Issue Tracker is Web-based and accessible to anyone with a supported browser and logon access.
Multiple project architecture provides flexible, multi-purpose exploitation.
Scalable to many hundreds of concurrent users.
Issue Tracker has a full feature set, including

Customizable UI – data fields, tabs, views, lists – all under your control.
Time and event-based escalation – ensuring nothing slips through the net.
Email integration through MS Exchange.
Multiple Service Level Agreement (SLA) support.
Public self-service mode for submitting and monitoring issue progress.
Issue audit trail – a powerful feature in compliance-sensitive organizations.
Team working – for efficient use of skilled resources.
Role-based access to data – another compliance-related bonus.
Reporting and trending – The current status and trend history report suite plays a vital role in monitoring performance against SLAs and supporting continuous enhancement of performance.
Solution Components in Vector Issue Tracker
Complementary Solutions
Vector HelpDesk combines the Vector Issue Tracker engine with the IT Support HelpDesk Template for a complete IT issue tracking solution. HelpDesk can integrate tightly with any SQL-based asset information database with accessible data tables, such as the Vector Asset Management Database. PC-Duo® Remote Control is a long-established, highly scalable, easy-to-use remote control solution already in widespread use across all sectors of the IT community. PC-Duo can be used from inside the Web-based HelpDesk console.
Further Information and Resources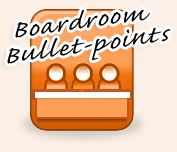 These discussion points may help position
Issue Tracker
to your boardroom colleagues.
Increasing regulation and a new sense of corporate responsibility is making organizations look hard at how they deal with any issues that affect any of their stakeholders, whether employees, customers, shareholders or members of the public.
Potentially high profile examples include the resolution of customer complaints, resolution of staff grievances, the management of security-related events such as laptop or data loss, and investigation of reports of inappropriate conduct at any level of the organization.
More day-to-day areas in which an issue management framework is equally important include change management – in any aspect of the business, bug or fault reporting and employee suggestion handling.
Increasingly, organizations are looking to standardize on a single issue tracking technology. This must use a framework that is capable of meeting many different needs through applying templates of workflow, team structure, escalation rules, and data fields relevant to the issues being processed.
Customers using Vector's IT Support HelpDesk have frequently expanded the use of the core Issue Tracker technology by implementing new project templates for other business issue management needs. Access to each 'project' is very simply controlled through the Issue Tracker logon.