Asset Loss Incident Manager
Managing the response to IT asset and data losses
Vector's Asset Loss Incident Manager combines incident management with a risk-focussed asset database to regulate how organizations respond to loss of sensitive assets. ALIM is particularly suited to escalating response to loss of laptops and other devices with sensitive data.
Solution Deliverables
Confidence that any asset loss incident will be handled to minimize the impact on the organization and all its stakeholders.
Confidence that the organization will be able to show an audit trail of measures taken to minimize the impact of any such event on the organization, its customers and staff, and the public.
Solution Highlights
A database of IT assets with automatic PC discovery, over 30 other pre-defined IT asset types, and extensibility to other customer-defined assets.
Automated network topology discovery and mapping, providing last-known connection points for networked devices.
A powerful, highly configurable issue escalation and tracking engine to receive information on asset losses and to control the processes of evaluation, response and resolution.
Comprehensive menu of services to minimize the time taken to define and implement escalation procedures, and to implement integration with any other of the organization's management systems.
Solution Components in Vector Asset Loss Incident Manager
An Asset Loss Incident Manager solution is highly modular, containing almost any mix of the components listed below. All installations are anchored around Vector Issue Tracker as the engine for registering and managing the resolution of any loss incidents.
Additional Resources
Please register here to receive a copy of a brief paper outlining the Asset Loss Incident Manager, and to reserve an initial no-obligation, no pressure review of how ALIM could strengthen the profile of your corporate governance.
Further Information and Resources
Request an evaluation of Asset Loss Incident Manager
For a no-obligation review of your business needs and Vector's solutions family, call now on +1 770-622-2850.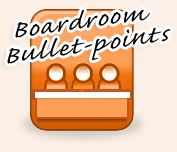 These discussion points may help position
Asset Loss Incident Manager
to your boardroom colleagues.
Whether the CIO, the CFO or the CEO, someone in the organization is ultimately responsible for the impact of IT asset or data loss.
The impact can be both on the organization – for example the leaking of competitively sensitive information – and on external stakeholders including members of the public. With identity theft on the increase, the disclosure of any personal data is highly damaging to the organization's reputation.
It has become recognized that occasional loss of IT assets is almost impossible to prevent, but failure to be prepared is unacceptable.
Organizations need a robust framework to respond to such losses and to ensure that the response provides maximum protection for their staff and the public.
This framework should handle the recording, evaluation, escalation and resolution of any asset or data loss event.
Such a framework needs to be capable of integration into an organization's existing processes, management structure and IT management systems.